Heal Through the Chakras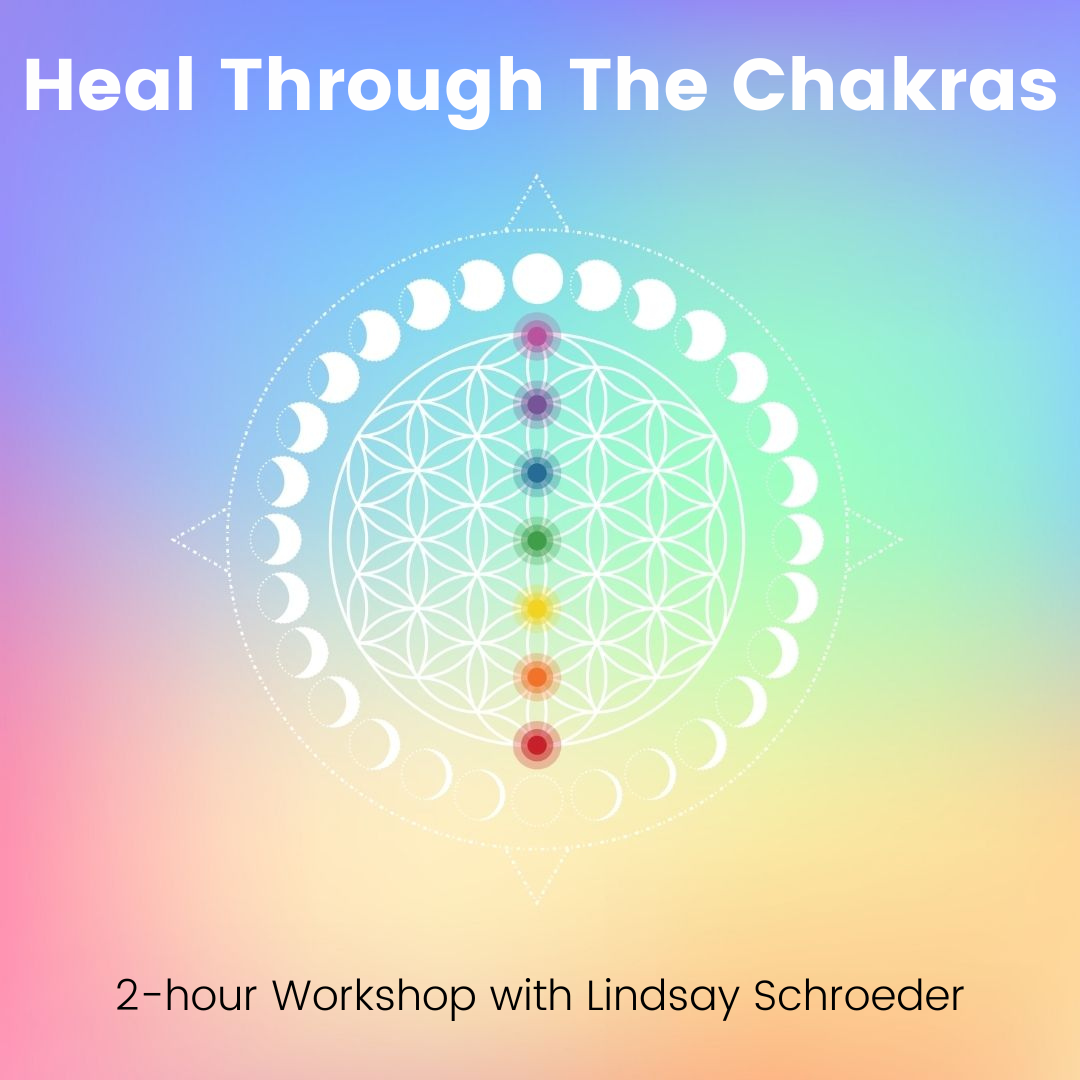 Heal Through the Chakras
LIVE 2-hour Workshop with Lindsay Schroeder August 31 @ 5pm pst // 8pm est
Fix your chakras to unleash your manifestations. Your biggest dream is waiting for you...

Join Lindsay Schroeder for a 2-hour Workshop on healing and boosting your chakras! You are a powerful being with the ability to rebalance your energy and manifest greatness.This workshop will give you the tools to use for a lifetime.
First we will explore the practice of a Chakra scan. This exercise will take you through the process of visualizing and connecting with each of your 7 chakras, from root to crown. Through a chakra scan, you'll be able to to identify mental, physical, and energetic stagnation and blockages.
Then we'll explore how to offer healing to each chakra. Whether your chakra is over active, under active, or just needs a little optimization, you'll begin to understand what the chakra needs to come into balance.
Finally, you'll sit with Lindsay in visualization and activate each chakra to come into resonance with your optimal energy frequency.
You will walk away from this workshop with the awareness of your natural healing power and the ability to continue your healing far into the future. Your energy centers will be clear and humming, allowing your life force energy to flow freely through your body. You'll feel lighter, brighter, and ready to manifest your heart's desires.
Why heal the chakras? 
When your chakras are out of balance, physical, emotional, and energetic imbalances can manifest as blockages in finances, love, creativity, career, self-worth, compassion, self-love, communication, wisdom, connection to spirit, and much more.
By balancing your chakras, you'll come into a place of optimization and balance in life. Plus, you'll begin to be able to identify imbalances and heal them on your own! YOU have the ability to heal yourself! This workshop will give you the tools to use for a lifetime.
Can't make it live?
This Workshop will be held LIVE, but don't let the constrains of time and space get in your way. You will have access to the workshop and course materials for LIFE!
Regular price
$4400
$44.00
In stock, ready to ship

Inventory on the way