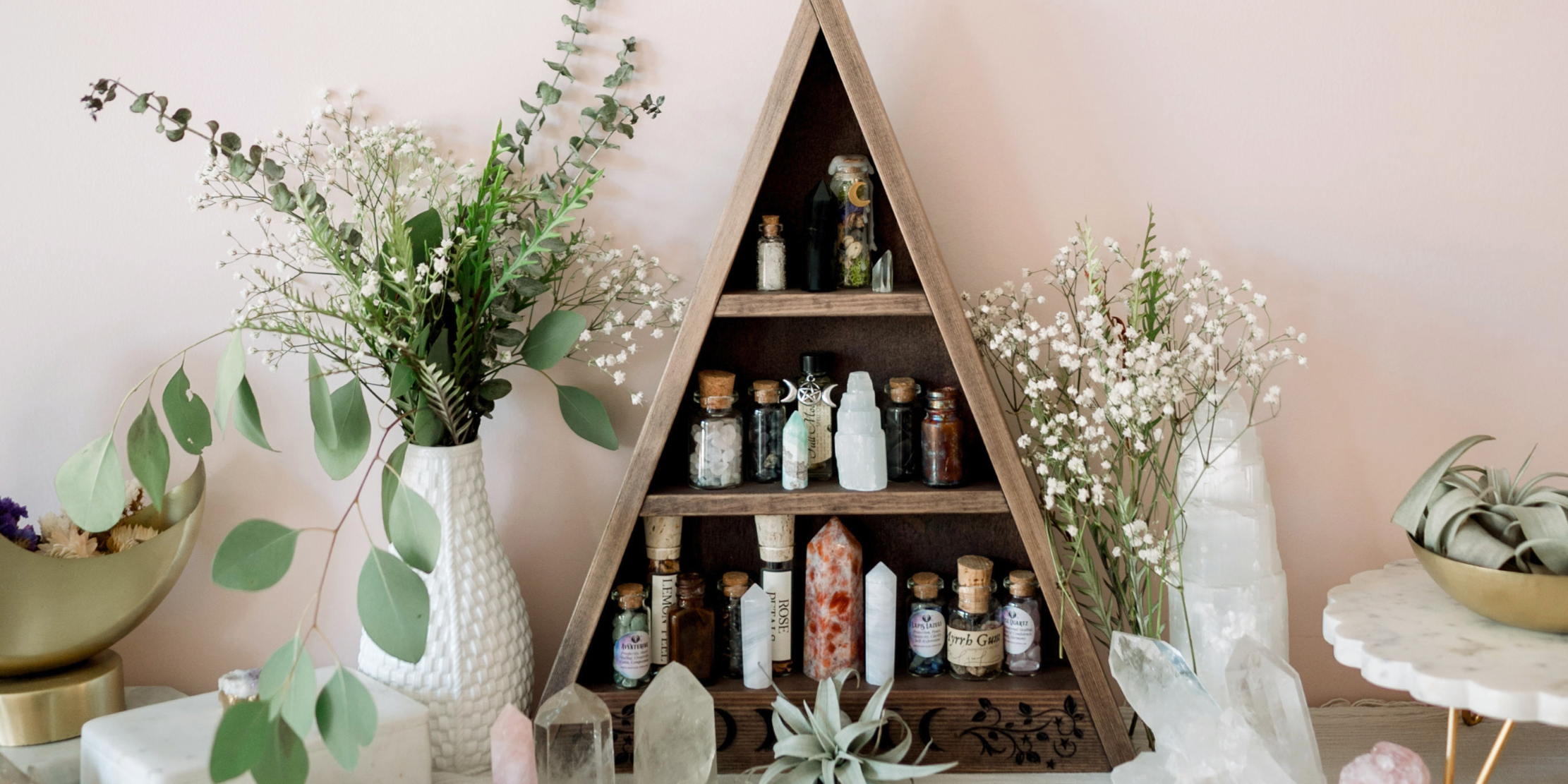 activate your power and never look back

the monthly ritual box
Welcome to a realm where mundane life is transformed into modern mysticism! The Saged Ritual Box isn't just a box of stuff around a cutesy theme. This is a complete ritual, guided video and meditation, and full-sized, elegant altar tools that will last for many moons to come. Valued at over $200, you'll strengthen your magic, build your altar, and align your inner and outer worlds.
With roots in ancient rituals, you'll make the mundane magical and become a modern mystic!
Believe in the magic of the season!
Save $11 on your Saged Ritual box!
Join the mystical club and see what everyone's talking about for yourself!
seasonal boxes to wake your witch
The September Ritual Box is HERE!
Alchemize your inner coal into gold and watch your world become so brilliant you'll need shades 😎
Summer is coming to an end and spooky season is right around the corner. With the veil thinning and the light waning, it's time to claim your luminosity and shine from within!
Limited quantities ... and we always sell out!
Claim your box!
happy mystics around the world

how it works
build your altar
You'll get a complete seasonal ritual in a box PLUS full-sized, elegant witchy tools that you can use in rituals for many moons to come.
Get a curated ritual
Our seasonal monthly ritual boxes are aligned with Astrology and the seasons of The Wheel of the Year. With each box you'll get a guided video ritual!
Subscribe to save $11
Guarantee your box even when we sell out, and save! Cancel anytime or skip a box. Our boxes sell out EVERY month!
choose your box
Subscribe to save $11
Cancel anytime and guarantee your ritual box, even when we sell out ... which happens every month! You can even skip a box.
Save $11!
Try one box
Try one box and see if you like it! No commitment necessary. You can always subscribe and join the club next month!
Get a box!
get a complete ritual in a box
Saged Ritual Boxes are bursting with magic! You'll receive spiritual tools to perform a complete ritual and to keep on your altar for many moons to come. You'll also join a club of global mystics devoted to changing their lives, one ritual at a time.
Each box is valued at over $200, but priced at just $77! And if you subscribe, you can save $11/mo and cancel anytime.
PLUS each box contains a PDF and LIVE ritual and meditation to guide you through creating your own magic.
Claim your box!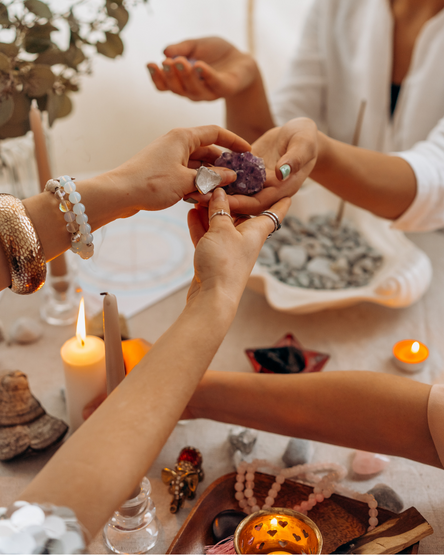 The reviews speak for themselves!
★★★★★

I cried when I opened it. It is perfect. I did the ritual this morning and can't believe how timely this is and I'm so grateful for this!!!

Monica
★★★★★

Very impressed by my Saged manifestation box. Truly was a gift! ✨✨✨

Breezy
★★★★★

I love my monthly box! If you're just starting out it's a great way to collect what you need. And if you've already been into this a while it's a cool way to open your mind and learn different things. All the objects in the box are useful and great quality. I've been very impressed!

Jasmine
★★★★★

I have been getting the monthly boxes for around 6 months now and I have loved every single one. Everything inside each box is great quality as well as extremely useful for me! I highly recommend getting the box every month.

Vanessa
★★★★★

I've been getting these ritual boxes since Saged offered the first one and I haven't looked back. Each one is better than the last and I go back to old rituals when I need them. These are so much more than the tangible stuff you get. Morgan…seriously, what can I say. Your rituals are so real and are amazing at keeping me grounded and focused on positive energy.

Tricia
meet the box on everyone's altar