How to Feel Free with Dr Rachel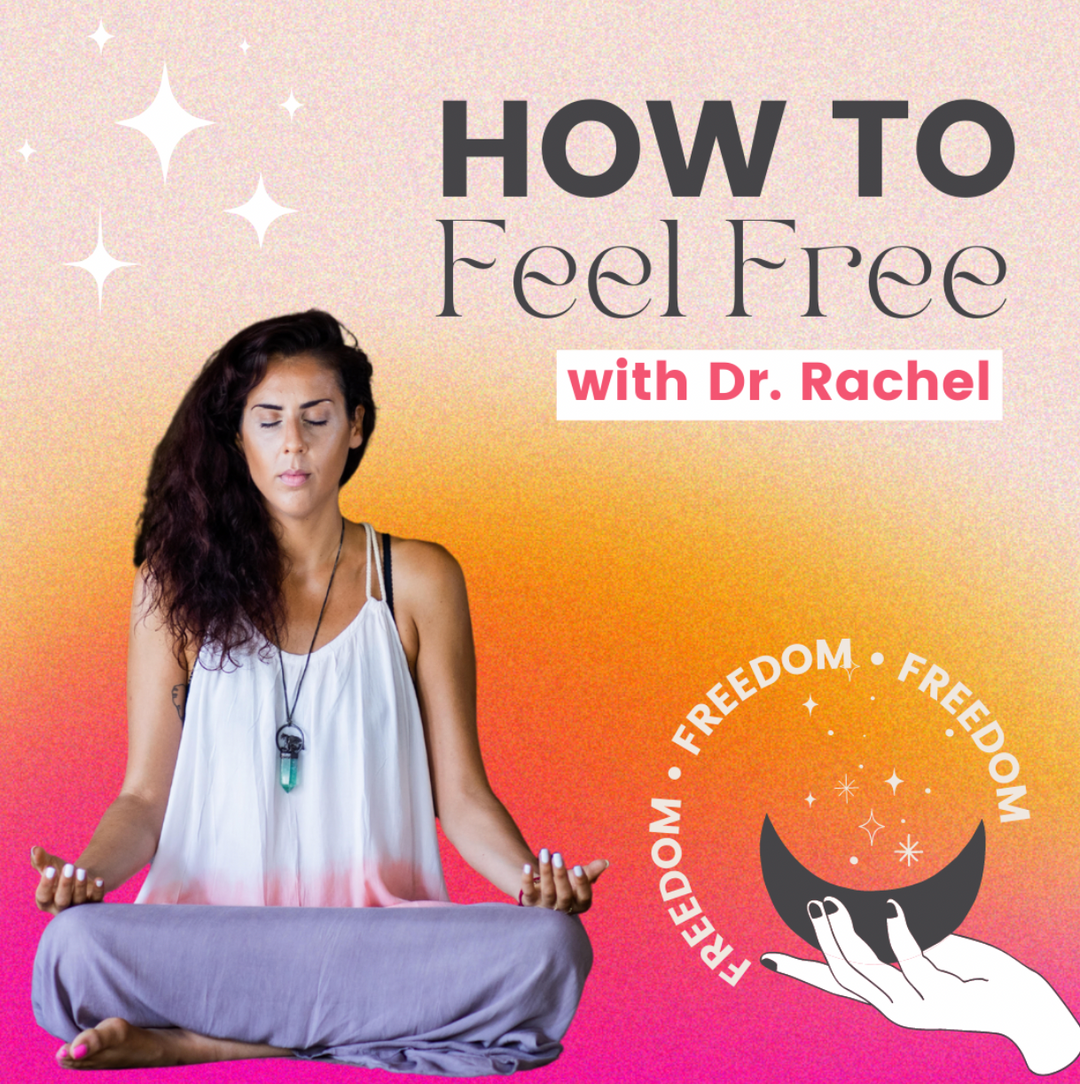 How to Feel Free with Dr Rachel
How to Feel Free with Dr Rachel
This 2-hour pre-recorded workshop will help you to Liberate Yourself from Trauma to Live the Life of Your Dreams
Learn The 3 Sacred Secrets of How to Feel Free By Transforming Your Limiting Beliefs & Embodying Your Boundaries To Create High-Caliber Relationships, Careers, & Life Experiences.
If you answer YES to these questions, then this workshop is for you!
Are you ready to stop the chase for approval?

To stop believing you have to convince someone of your worth?

Are you ready to heal your past trauma so you can trust yourself to create your new life?

Are you ready to have a life-changing shift in what you believe is possible for you?
What You'll learn in this Workshop:
LEVERAGE YOUR LIMITING BELIEFS: Why it's not a matter of "There's no good partners" where you are, or "I just can't have that kind of life". If you want to actually get unstuck from limiting patterns, you're about to learn Dr. Rachel's 4'C's Framework for How to Feel Free. Leverage your inner child's limiting beliefs instead of being them. ​
EMBODIED BOUNDARIES: Why it's not about what you look like, how much you weigh, or how you style your hair.​ ​You'll learn my 3-Step Boundaries Breakthrough Blueprint to create more intuitive authority & deep self-respect, even if you have no idea how to. ​
SAFETY & ACCOUNTABILITY: Why your power is not in any one else's hands but yours. With the right safety & accountability, you'll know you don't have to give your power away & you'll be in a fertile position to give yourself everything you need to create the changes you're ready for.
Dr. Rachel is known as @heydrrachel on Instagram & is a Licensed Clinical Psychologist and Founder of The Numinous Path, her Psycho-Spiritual Paradigm for Whole Self Healing and Transformation. With over 5,000 clinical hours, 2 Master's Degrees and a Doctorate in Psychology, she's realized what type of innovative practices are required for a holistic sense of sacred self & well-being, beyond just treating symptoms or spiritual bypass.
Dr. Rachel is influenced by nearly 20 years of study in Psychology and by her own series of profound spiritual awakenings and personal healings. With 15 years in the field and more than 10 years of experience growing a successful career, Dr. Rachel's unique Psycho-Spiritual insights have helped hundreds of awakening womxn experience life-affirming & deep transformation.
Regular price
$4400
$44.00
In stock, ready to ship

Inventory on the way